Archives by date
You are browsing the site archives by date.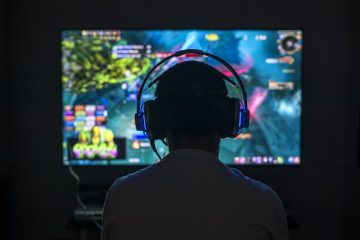 By Priscilla Chan on November 13, 2021
Hi everyone, Hope you all had a wonderful reading week! For our presentation on Wednesday, we will aim to tackle the questions below. Please have a look at the following articles addressing each question: Playing video games as a professional: Who is a video game streamer? Gaming – Athletes vs Entertainers What is the relationship […]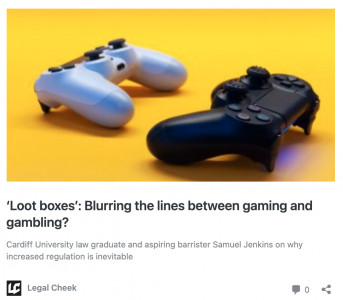 By zachary ingram on November 13, 2021
Hi everybody, I hope you are all enjoying your reading break. Please take a quick look through these articles in advance of my presentation on Wednesday. https://www.businessinsider.com/classifying-video-game-loot-boxes-as-gambling-2020-7 https://www.fasken.com/en/knowledge/2020/11/3-opening-pandoras-loot-box 'Loot boxes': Blurring the lines between gaming and gambling?