Jon Festinger
Jon Festinger, Q.C. (LL.B., B.C.L. 1980 (McGill University)) is a Vancouver, British Columbia based counsel and educator. A faculty member at the Centre for Digital Media (http://thecdm.ca) Jon has taught media, entertainment and communications law topics at the Allard School of Law, UBC, for over two decades, as well as occasionally teaching at the University of Victoria Faculty of Law and the UBC Graduate School of Journalism. He is the author of the first edition of "Video Game Law" published by LexisNexis in 2005, and co-author of the 2nd Edition published in 2012 (http://www.lexisnexis.com/store/ca/catalog/booktemplate/productdetail.jsp?prodId=prd-cad-01004). As a graduate of McGill University's Faculty of Law, Jon began his legal career in private practice, in turn becoming General Counsel of WIC Western International Communications, Senior Vice President of the CTV Television Network and Executive Vice President, Business & General Counsel of the Vancouver Canucks. Jon practices law through Festinger Law & Strategy, is Past-Chair of Ronald McDonald House British Columbia and a Director of viasport B.C. . Jon is a dedicated fan of auto-racing simulations. Website: http://videogamelaw.allard.ubc.ca Twitter: @jonfestinger PSN: cdmjon
By Jon Festinger on January 9, 2013
Jon's Talk Jan. 9, 2013: "If Picasso had painted a round object…": Download the PowerPoint Slides part 1: part 2: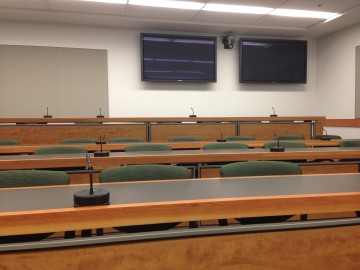 By Tyler Dennis on January 8, 2013
…Participation for marks? Bonus points for initiating. I agree with the comments in class concerning the plateauing trends for previous technologies; though we may note that vinyl is making a comeback with the advent of the newer record players having built in ipod docks. What overtakes video games? I suspect we are reaching the categorical […]
By Jon Festinger on January 2, 2013
Introductory Class; no slides, no video. Reviewed syllabus.